The Yarra Valley region is located just an hour drive from Melbourne. The area is host to a thriving wine growing industry. The Yarra Valley's relatively cool climate makes it particularly suited to the production of high-quality chardonnay, pinot noir and sparkling wine. The proximity of the region to the city of Melbourne and the location of high profile wineries – such as Domaine Chandon, Rochford and Yering Station – have made it an important destination for tourism, receiving over 3 million visitors a year.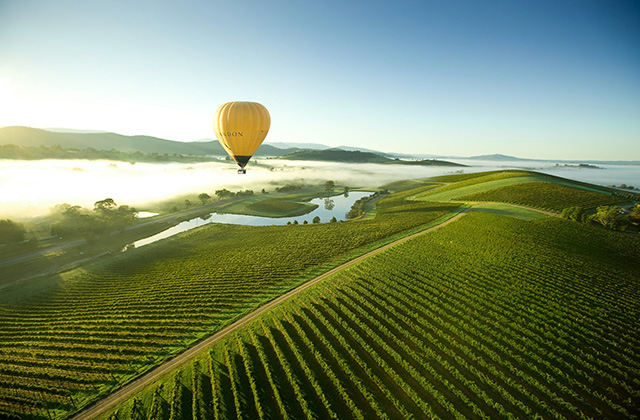 Choosing the way to discover Yarra Valley wineries
Some visitors choose the flexibility of driving their own cars around the Yarra Valley wineries, however selecting this way maybe not be perfect as one member of your company cannot fully enjoy the flavours of the regional wines and the trip is limited by a car size to smaller groups.
Another option would be selecting guided bus of mini-van tours, and there are plenty of providers around that offer those day trips to the Yarra Valley wineries. That option has limitations as well – such as often overcrowded buses that you have to share with strangers, a strict itinerary to follow on the day, and not much comfort on a long full day journey.
The best alternative for touring the Yarra Valley in style and comfort is limousine winery tours. They provide the full flexibility on the day, a comfortable ride around the Yarra Valley wineries, your own private space in the limousine that you share with your family or friends, drinks in the limo, and the best part is that it often costs even less per-person than if you choose to go on a bus or mini-van tours.
The Yarra Valley is a magnificent region that can only be truly experienced in style and comfort. Organising your Yarra Valley tour in a limousine is an elegant way to celebrate your special occasion or simply experience the beauty of the Yarra Valley in a day that will be remembered for a long time.
Yarra Valley map
Yarra Valley – 50 km from Melbourne – is famous for its wine and its beautiful surrounds. It has more than 100 wineries that produce their classic vintages all year round. Below is the map of the Yarra Valley region with some of the wineries indicated.